Water filters seperate solids from water using a fine physical barrier (the filter sleeves) of a chosen micron size. Unlike a sieve or screen, a filter may be coarse and remove large particles, or fine, capable of removing most substances. In general, the size of the openings controls the size of the particles that will be removed and in some cases may require multiple micron sizes to prevent blockages.
 Domestic Water Filter Dimensions
---
Domestic Water Filter Parts
---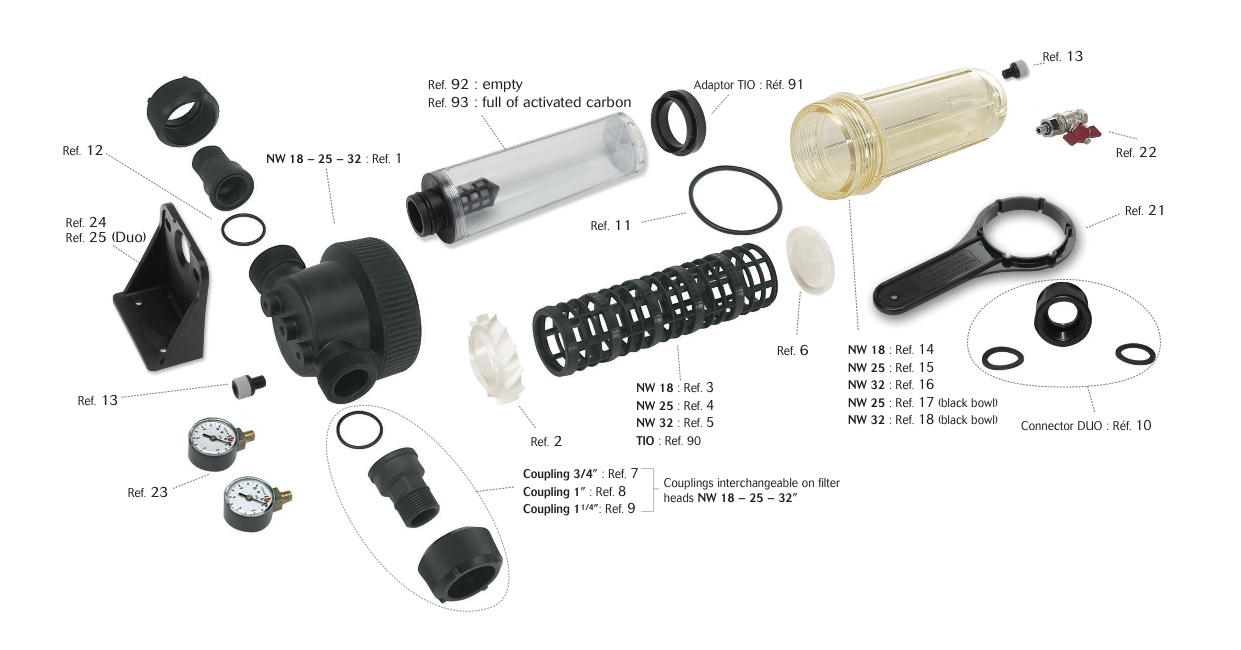 Water Filter Package Deal systems available in our Online Shop.